Heraldry in An Tir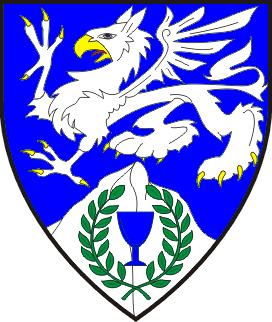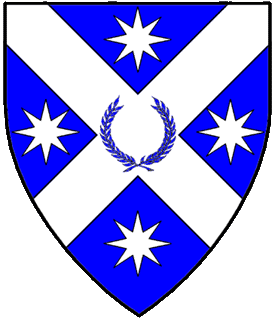 The Kingdom of An Tir is divided into several regions:
From these, two Colleges are formed:
The Summits is lead by Bleu Grael, but does not have its own College. Bleu Grael may nonetheless choose to create deputy positions as best serves the principality.
Black Lion has a large number of deputies. A complete roster including all staff and branch officers is available, but a few of the more visible ones are, in no particular order:
Black Lion will tend to host a meeting at Twelfth Night, May Crown, July Coronation, and September Crown events, to which all are invited to attend. Given the size of those events and time constraints, the meeting time will tend to float, or may be cancelled altogether.
An Tir Customs
The An Tir Handbook provides a broad overview of An Tir's history and traditions.
An Tir has little if any sumptuary law, though guidance on circlet and achievement customs is available. Additionally, members of the Order of the Iron Chain may be seen wearing an iron chain on their person.
Court
An Tir's ceremonial is also available.
The Crown typically names their own Court Herald, who takes on the title of Sable Mountain for the reign.
An Tir typically cheers "Hip hip!" "Huzzah!".
Tournament
An Tir Crown lists are open, and typically host 80-110 fighters on up to 8 fields simultaneously.
Black Lion's pavilion at a Crown event will typically be located next to Lists, directly across the fields from the Crown.
Registration
Submissions of names and armory for registration go directly to Lions Blood and Red Flame. While it is encouraged to provide a copy to the local branch herald, they are not authorized to accept the submission on behalf of the kingdom.